turning heads with new silhouettes
My overall impression of culottes when they first hit the concrete catwalks of London (read: I live right off of an art school), I thought that they would look best in heels and heels only. A streamlined, classical approach. I hope to prove myself wrong here. I remember back in high school, proudly after the days of braces and thick-framed glasses, I owned and wore a pair of beige culottes that brought upon change to the silhouettes in my closet (that only really included bootcut denim and questionable DIY-blouses). Every time I wore those babies, heads turned as it was something new and shiny among my repertoire of everyday denim. Fast forward several years and two stages of glam-ups later you find me in something quite similar. London, though sartorially savvy, has a great way of throwing you among the everyday notions of high-street black-ripped jeans and some sort of minimalist jumper. And as the seasons change, that jumper gradually turns into a t-shirt. Not too grand really. So this is when culottes seemed like a pragmatic choice to spice things up.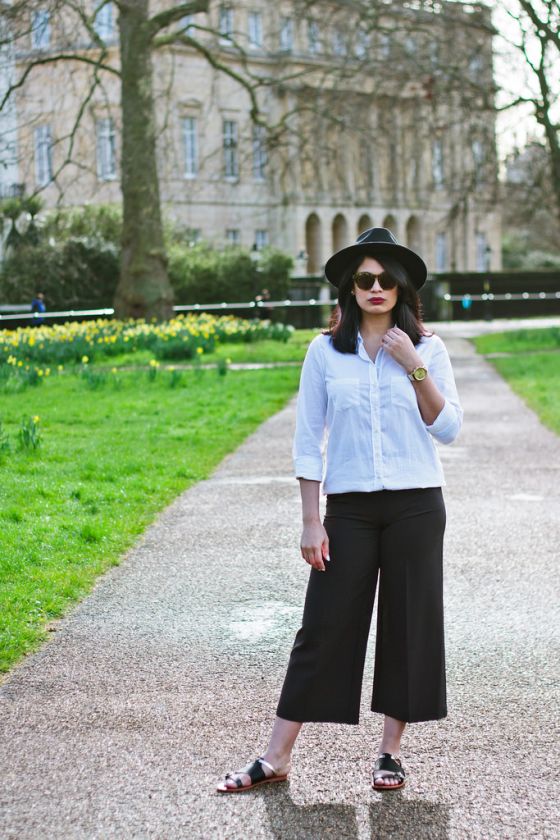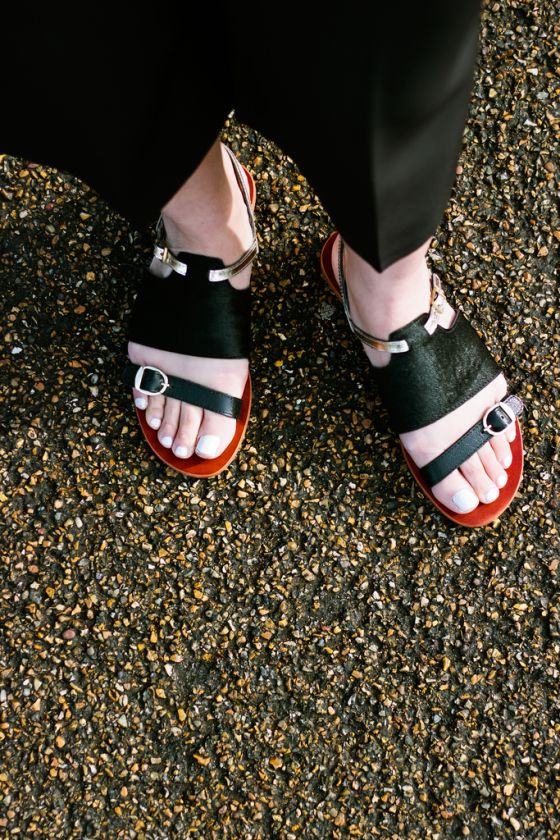 look one // summer shoreditch
Right before we started the styling phase for this collaboration, I spent part of the weekend in East London. It's the part of London where you can get away with wearing a Miami Dolphins beanie in the peak of summer and have no affiliation with the team, let alone the country. My West London persona is immediately replaced by the wannabe hipster vibes and pretty soon I'm dressing in snakeskin high-tops for my corporate meetings come Monday. I want to be cool too, you know? Anyways, a sandal with more masculine features is what I went for. Keeping it true to London nature with calf-hair and hipster with my fedora that I wear far too often.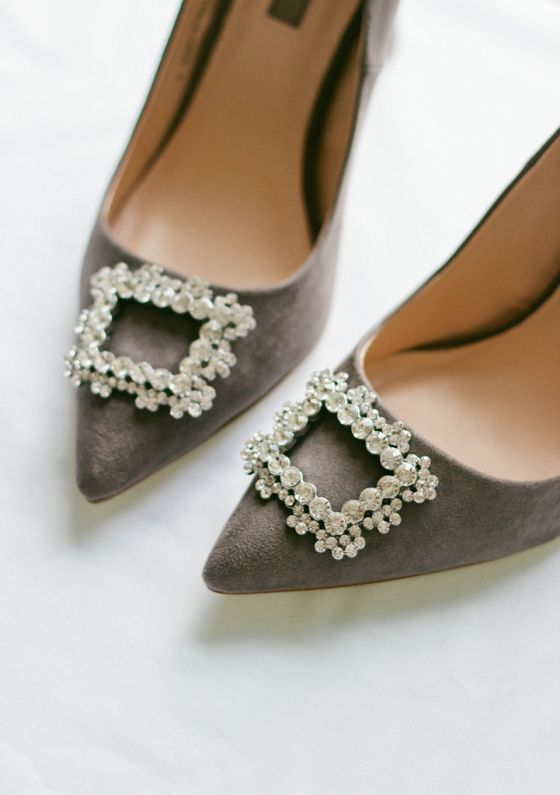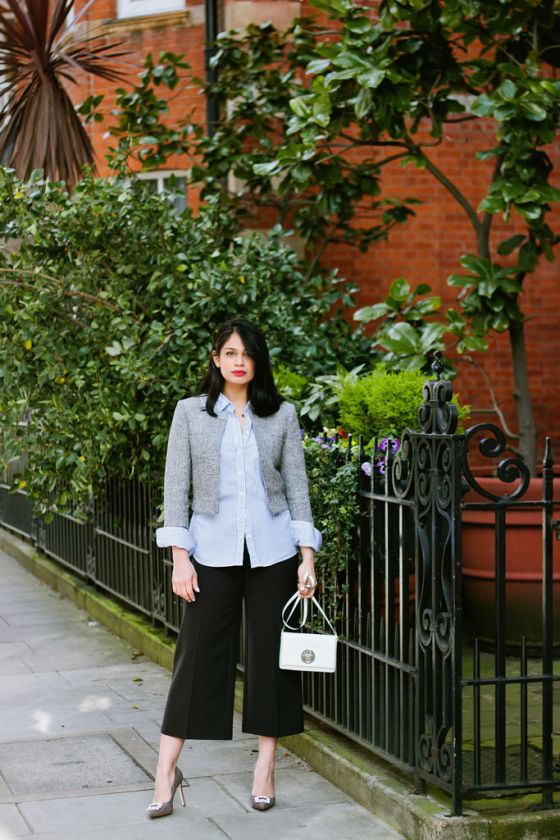 look two // meet 'n' greet
I'm a relentless networker and I think that comes with being an American. Actually, when I lived in America I felt like I was among the masses. My people. My energy was more apparent when I moved here and from one networking event to the next I worked the floor like doing the electric slide after few too many glasses of cheap rum at an Indian wedding reception. So I dressed this up for a weekly networking event. Fit among the bankers in a collar, cool enough in a Chanel-inspired jacket and obnoxious enough to circle a crowd.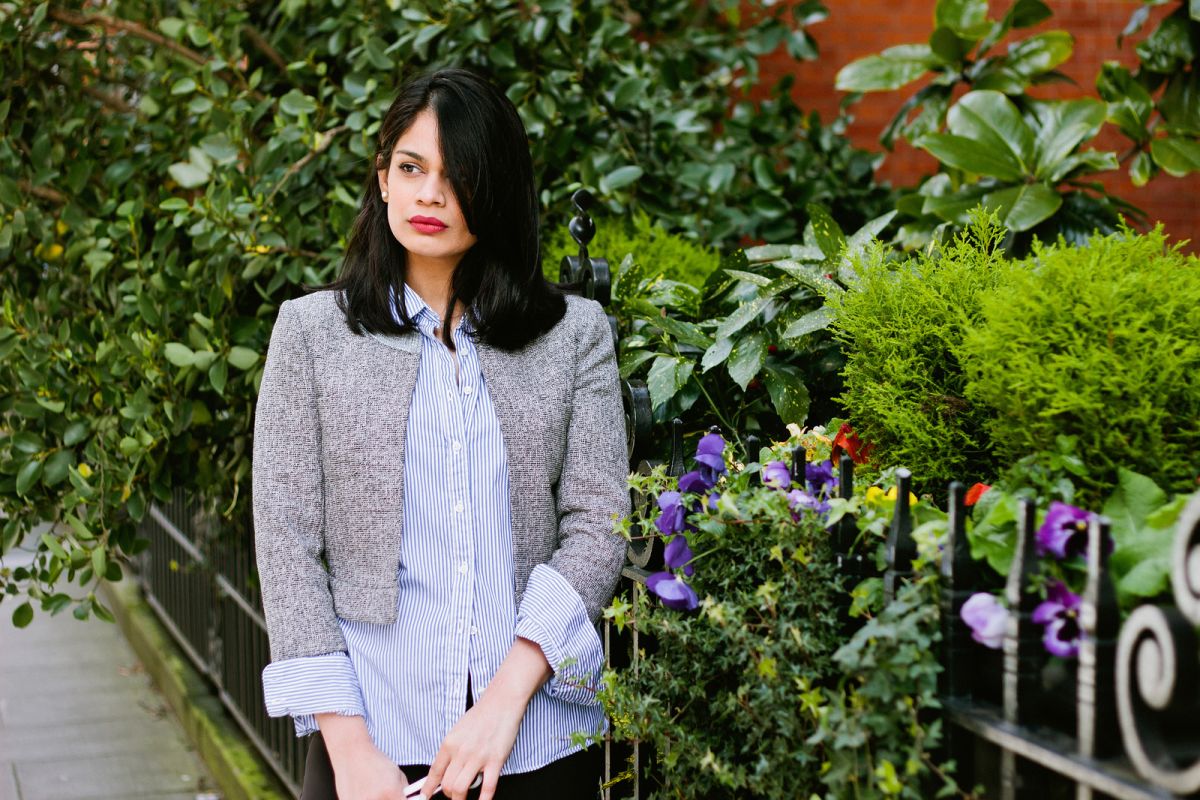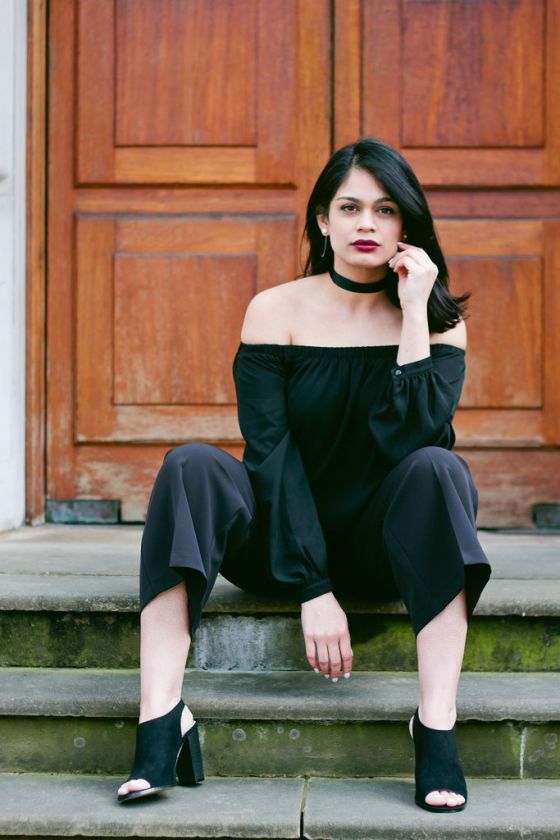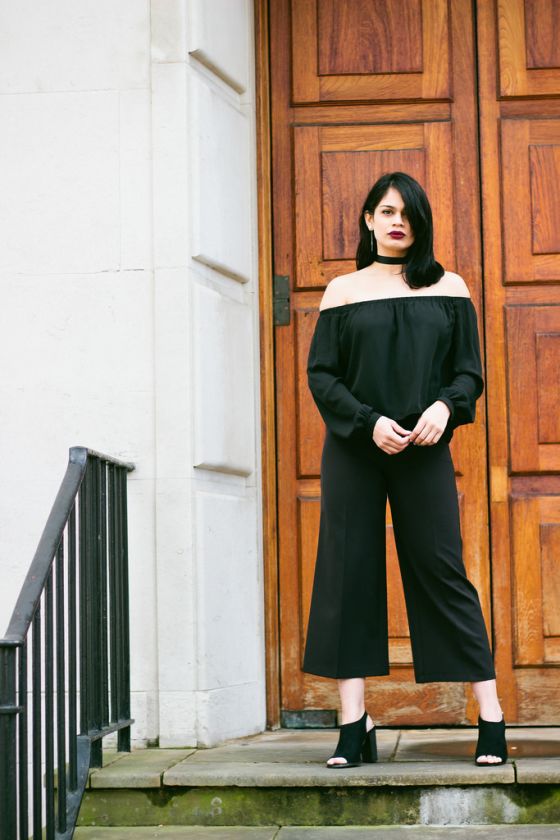 look three // the darker side
I've paired that off-the-shoulder number with a pleated skirl in Paris and some pretty silk trousers for date night. Always for the simple glam look. But remember how I told you I was in East London right before we started the styling process with these culottes? We hit a wall and though paired with some rather comfortable booties and a DIY choker (read: glorified black ribbon) we thought a dark/goth look might be good to change things up here on c&é.