hand-sourced, made & crafted
India is vast as you may have gathered from my stories, images and memories shared here. It is vibrant and colorful, strikingly different from other parts of the world, and made up of people with such unique backgrounds. India is built on tradition that is passed down from generation-to-generation, and I think that's what makes the culture so unique. I should actually say, "cultures" because no two people or regions or states are the same in any single way. Speaking to textile observers in Surat, I came to know that producing such materials like cotton and silk was a method that differs from one family to the next. Those families have once built an empire that sits as an industry today. That material is then sourced by various designers from all around the world. Designers observe textures, flexibility, color retention, and durability of fabric. Based on their designs, that fabric must be strong enough to take on what each designer has envisioned. Once sourced, that fabric is then sent to different parts of India. Either to the very northern tip of the country where mountains are blanketed with the whitest snow where we see "kashmiri" or "zardozi" work done-embellished handwork. Sometimes fabric is sent to the south of India where standout borders are placed on some 7.5 meters with silk threads of various colors, which makes a sari. Or perhaps the fabric makes its way to the western peninsula where the dramatic yarn work of the Kutchi is found. Each region, and even a region within a region, has its very own art skill.
The December Issue of Vogue India interviewed Sabyasatchi Mukherjee, India's leading fashion designer, known for his elaborate one-of-a-kind pieces that proudly stands for the Indian heritage. His interview covered the growing concern of the dying trend of the "karigar" or the Indian craftsmen, due to modernization and the introduction of technology to the Indian fashion community. Sabyasachi's pieces are are among the most authentic and finest saris of India, known for their gold and silver brocade, fine silk and opulent embroidery. The intricate designs are produced by the hands of craftsmen in Varanasi, or Benares, taking anywhere between one- to six-months to complete. Heritage is embedded in each Sabyasachi piece, but with many look-alike benares saris flooding the market, these karigars have been forced to find other means of making a living, which has resulted in closing their doors and limiting the availability of this artistry in the region.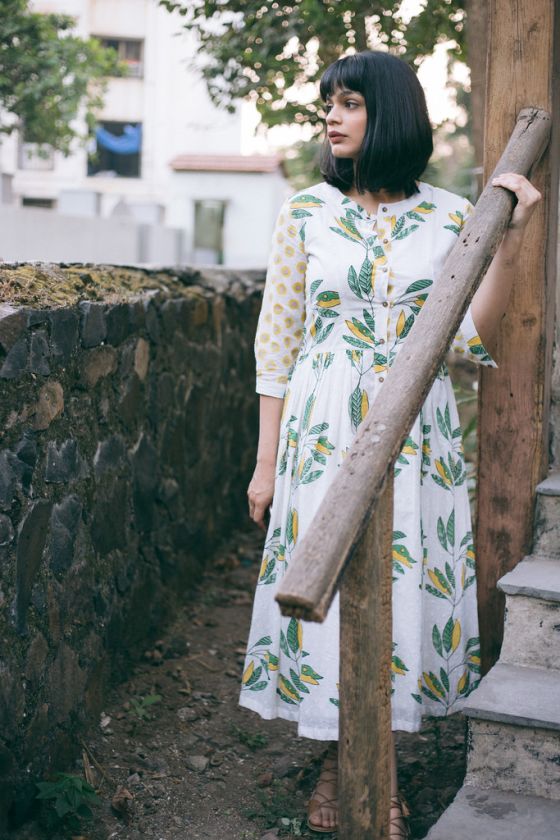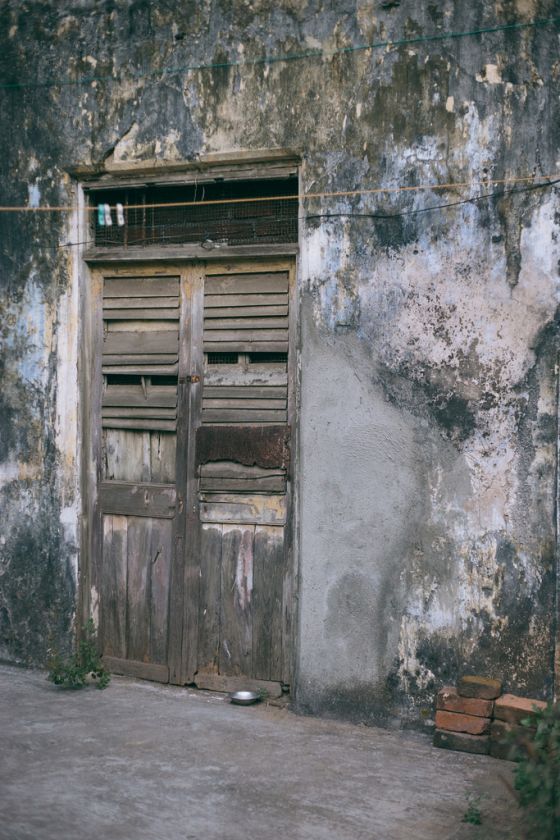 the jodi life
dress c/o THE JODI LIFE flats c/o BODEN
Queue in The Jodi Life, a brand that so cautiously handpicks its fabrics of all their garments. Each garment is unique, just a touch different, because it is uniquely handcrafted. Giving light to hand-loom fabrics to maintain sustainability-each element of every garment is observed with such precision followed by manually hand-blocking (an artistry of Rajasthan) and then topped off with their one-of-a-kind buttons, trims, patches and embroideries. It's brands like these that give a second life to what India is known for, it's creative exceptionalism.