I was told countless times before departing for my trip that Belgium is truly magical. "It's a fairytale city and you will fall in love with it." Little did I know that it would have a bittersweet nostalgia to it. Setting foot on the cobblestones took me straight back to my days at St. Andrews for graduate school. The grey skies, the cadence of a slow lifestyle, the bits of tourists coming in just for the day and the historical roots that so strongly were featured through the architecture.
We took in each moment pinching ourselves because we were truly in love with what we were surrounded by. Every corner looked like a photo opportunity and every street coughed us up onto a grand scene. It was truly remarkable really.
Bruges is quaint and can easily be done in a day, but I urge you to stay at least a night to enjoy the city in its true form. So let me share this Bruges city guide!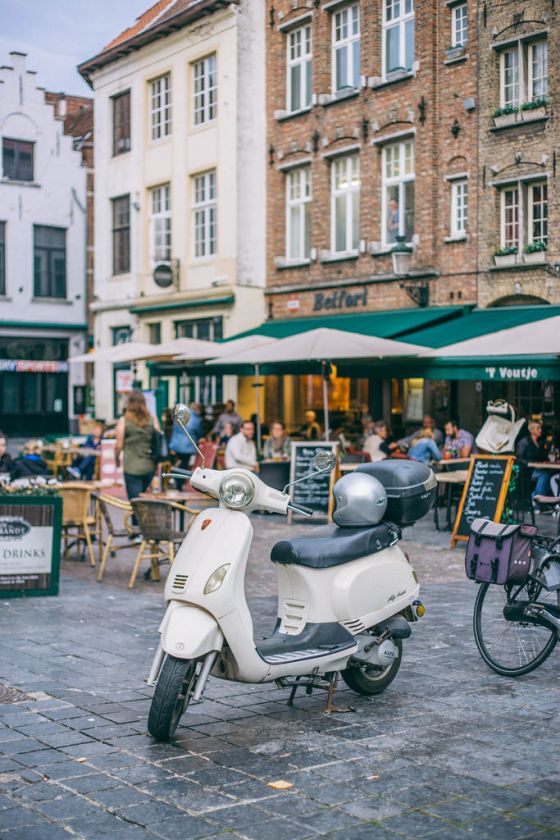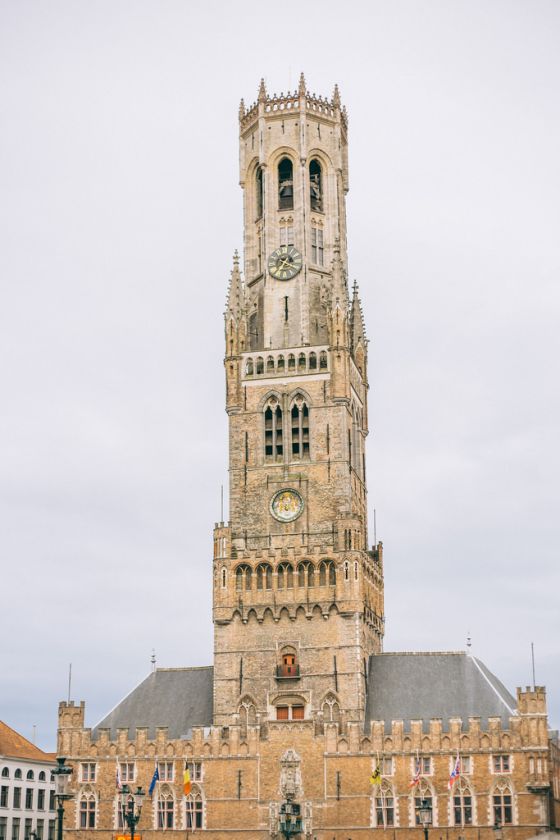 What To Do in Bruges
We didn't know much about Belgium history and looked for tours online that could give us a bit of culture, society, economics and everything in between. Surprisingly enough, we were constantly guided to Viva for their free walking tour. It was a wealth of information taking us around the bits of the city we didn't even think to go to. An easy way to get everything in one for my Bruges city guide.
One of the only brewery tours running, you will be surprised by how economical it is and how efficient everything runs! De Haalve Maan is a family-run brewery with years of experience under their belt. Showcasing old brewing techniques, it includes a tasting + a phenomenal dining experience to match! A must in my Bruges city guide.
I didn't think we would need a canal tour after the walking tour, but I remember when I visited Amsterdam my experience with the city from the water was completely different. You see things at a different pace and get to view the city from a different perspective for my Bruges city guide.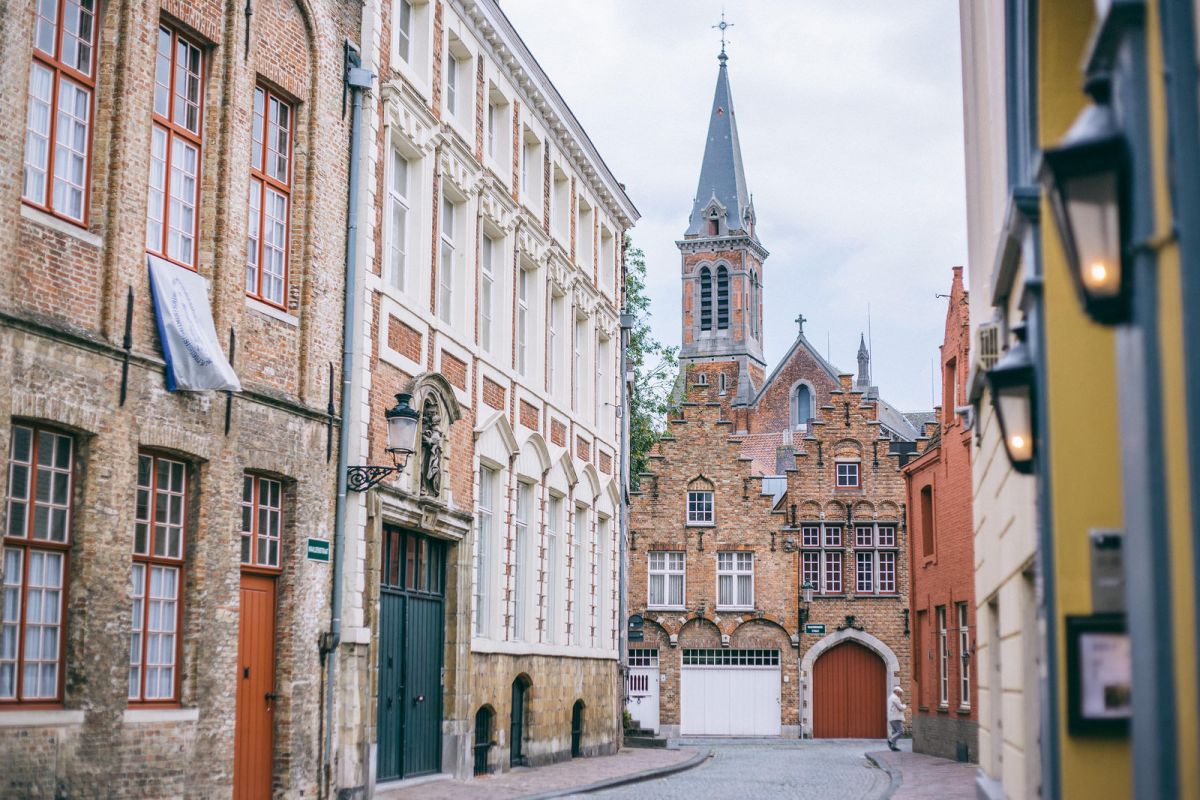 Le Mystique • for a fine dining experience with a dynamic tasting menu and an assortment within the wine selection, a wonderful gastronomic adventure! You can find my experience here.
Breydel De Concic • One thing we didn't want to miss was a big pot of mussels and hot frites to go along with it. This place, noted the best, did not disappoint!
The Old Chocolate House My flatmate mentioned this to me and knowing her sweet tooth rivals mine, I knew I had to go. Select from a a wide selection of chocolates and you can make your own hot chocolate right at the table!
t'poatersgat • We went on the first night and it was a down some stairs into a cellar with a great selection of beer and amazing vibes.
"Bruges is a beautiful medieval city almost untouched by time. If you like jazz, you will be well catered for. If you like chocolate and beer, you will be in heaven." -James Frain
Belgian Chocolate Guide
Belgium is the home of chocolate and the Belgians are true connoisseurs of the delights!
On the outside of each chocolatier that sells proper Belgian chocolates, you will find an emblem that represents the Bruges Tourism board's seal of approval! Look for a white, yellow and red coat of arms looking plaque on the outside of a chocolatier before entering, purchasing and consuming.