take me back…
From the city, thick layers of buildings quick transformed to dense clusters of trees. As we drove on the freshly paved highway, hitting one fly way over another, we came across smaller villages on the way. Men were hearing their buffalos and there were women walking in colorful saris participating in the daily duties. My special occassion dress is supposed to mimic the fit, flare, feminity and flattery is supposed of the saris of those women really. We drive past the village my father comes from, which is technically the one I am from, and move on a little bit further for 40 minutes.
Soon the road divides and we take a left onto the roads that become a bit bumpier and daily life transforms to something more organic yet more rich. Very "in the moment" if you get what I mean?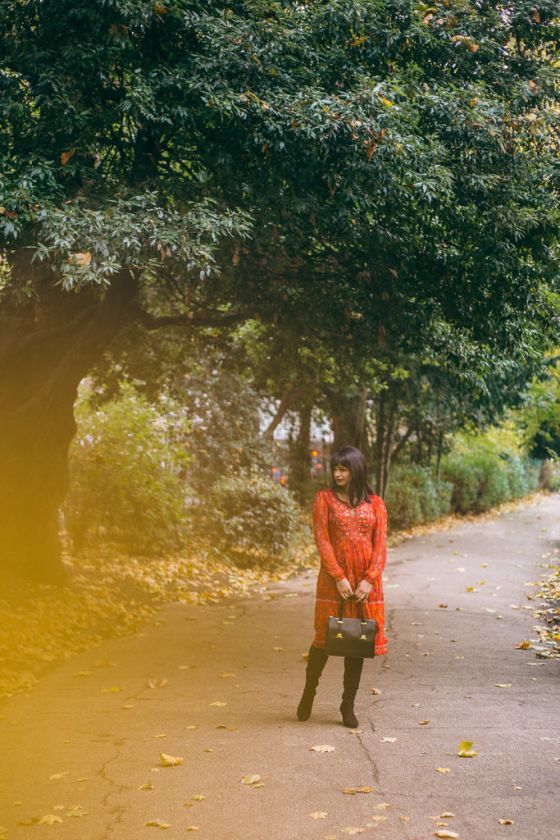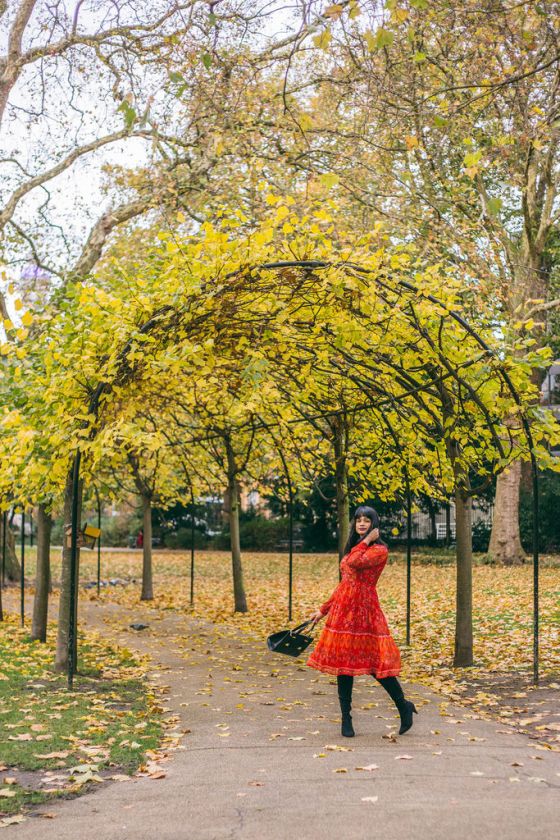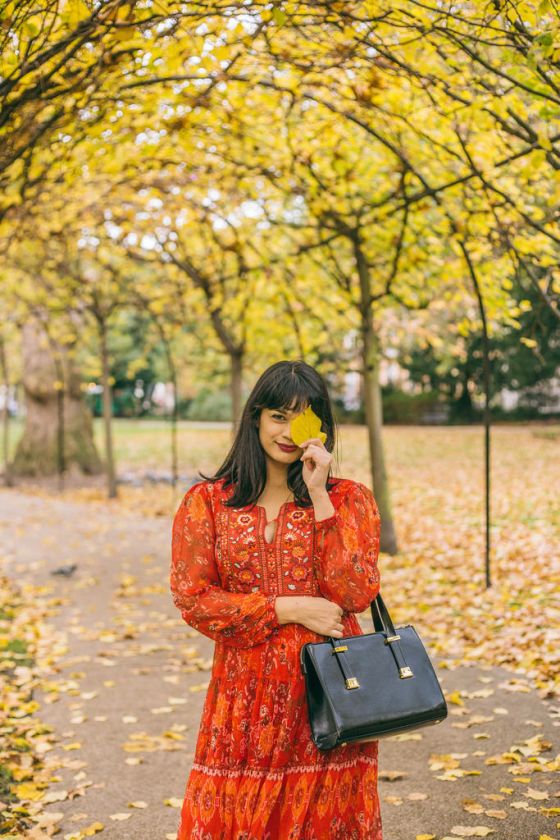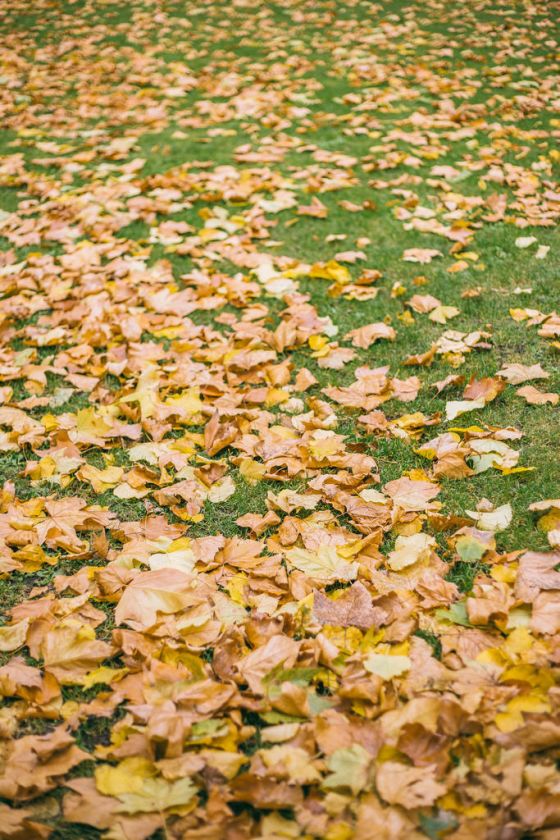 We pass a vast pond where teenagers use to congregate, then a series of street vendors with both edibles and household necessities. We continue to drive, yet slow down significantly, and come up to walls plastered with layers of advertisement reminisce and pastel colored paint. Soon led up to a single story haveli, there were always people huddled outside where the swing was that sat two. I vaguely remember my great grandfather laying there on the day mattress and now it is where my uncles use it as a place to banter and catch up.
Always from the entrance of the house came the cacophony of kitchen sounds as my great auntie pressured everyone to help with putting together a feast and nibbles for us as we visited. On this visit, however, we went there to pay our respects to her as she laid in a bed without even an ounce of recognition in her eye as to who I was. She passed away yesterday and thankfully without too much suffering.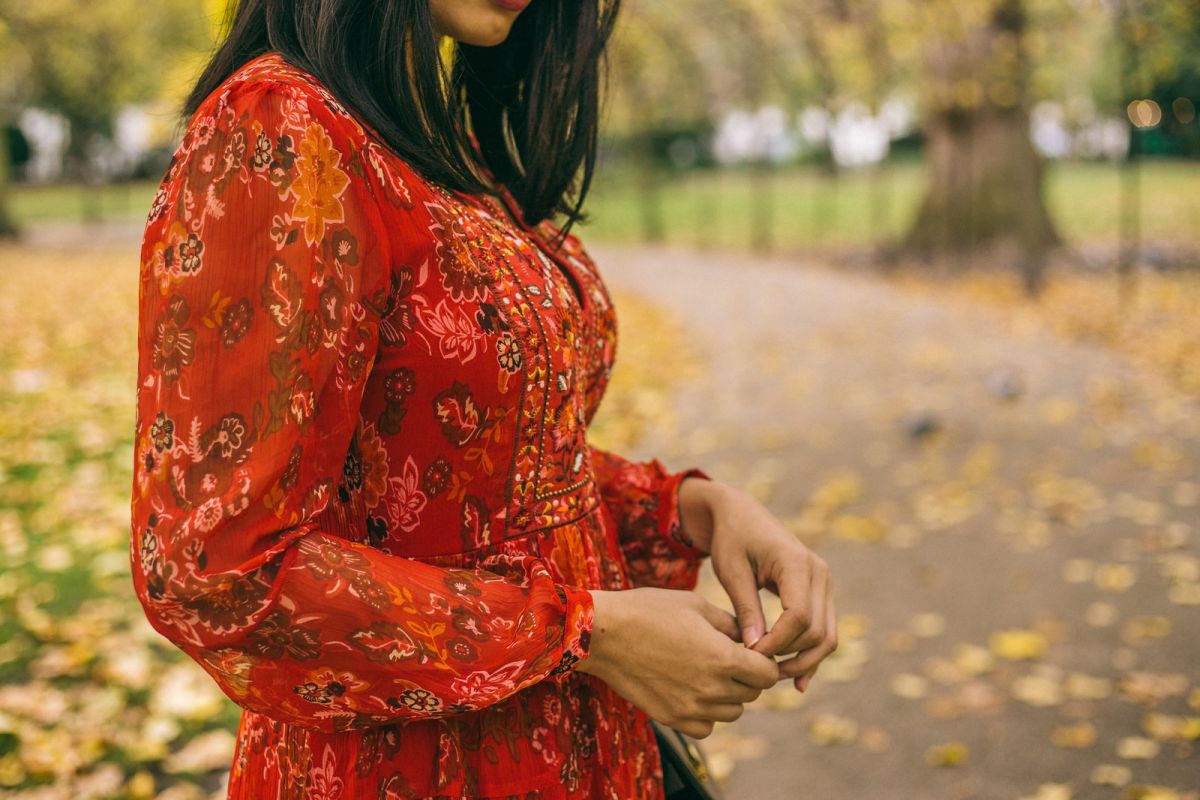 With that said, and the busy lifestyle of family and work life, it makes me miss the energy that India holds. I used to see this place as a chore to visit as social visits were not the most fun and India is logistically…. well, difficult for Americans. Now, after a great deal of maturity, you learn to admire the place you come from and have all these incredible ideas as I see India as a place to learn and grow.
I guess being back was a bit of a reverse culture shock for me. Though my welcome was overwhelmingly warm, London feels empty and lonely. And though I'm feeling a bit down about missing that warmth and unconditionality of India, I do love that I can bring a piece of it back with me styling pieces and bits with typical European flair. So though most of me misses India, part of me is happy to be back.