That Time of The Year
I mentioned this all over social media and in my quasi-ode to Thanksgiving blog post, but I feel that after my trip to India, I've come back to a London that is very ready for Christmas. Though I needed that buffer of Thanksgiving before the festivities kick in, I could help but fall in love with the Christmas trees and glittery lights on my feeds.
Saturday, the weather turned for the tundra-like winter and still holding onto India in my memories, I wanted to embrace the festive season ahead. I grabbed my extra warm boots, fluffy jumper and mittens and headed to Winter Wonderland and perused the shopfronts of Selfridges and Harrods as I sipped hot chocolate and mulled wine and let my Spotify serenade me with the jingles.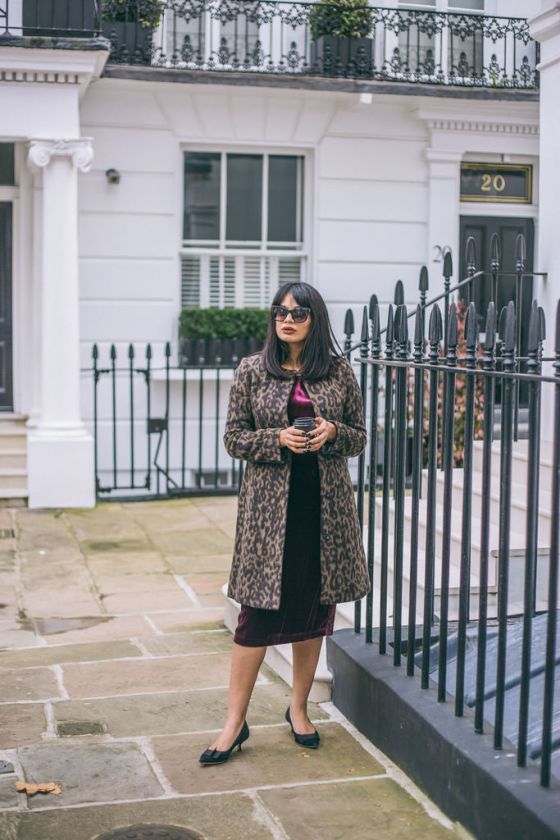 Just a Note
I will be posting just a tad less over the holidays on the blog as I am going to take just a short break and focus on perfecting some of my skills instead. For a flurry of holiday photos of London and other European destinations, be sure to follow me on Instagram! There's more than just me in the velvet trend.
London is indescribable this time of the year. The energy, the lights, each corner is absolutely magical. And though for locals it can be a bit frustrating to herd through the crowd, it calls for cozy evenings at your local and another list of very Britishy things that make up for all the mayhem. There are no words for how gorgeous of a time it is.
To match the glimmering lights, the rich hues of the seasonal change, the winter sun, the perfumed air of spices and sweets—when depicting all those things that remind of a London Christmas, I can't stop thinking of the velvet trend, gems and royal colors against gorgeous threads. The velvet trend really is a luxurious look that is attainable.